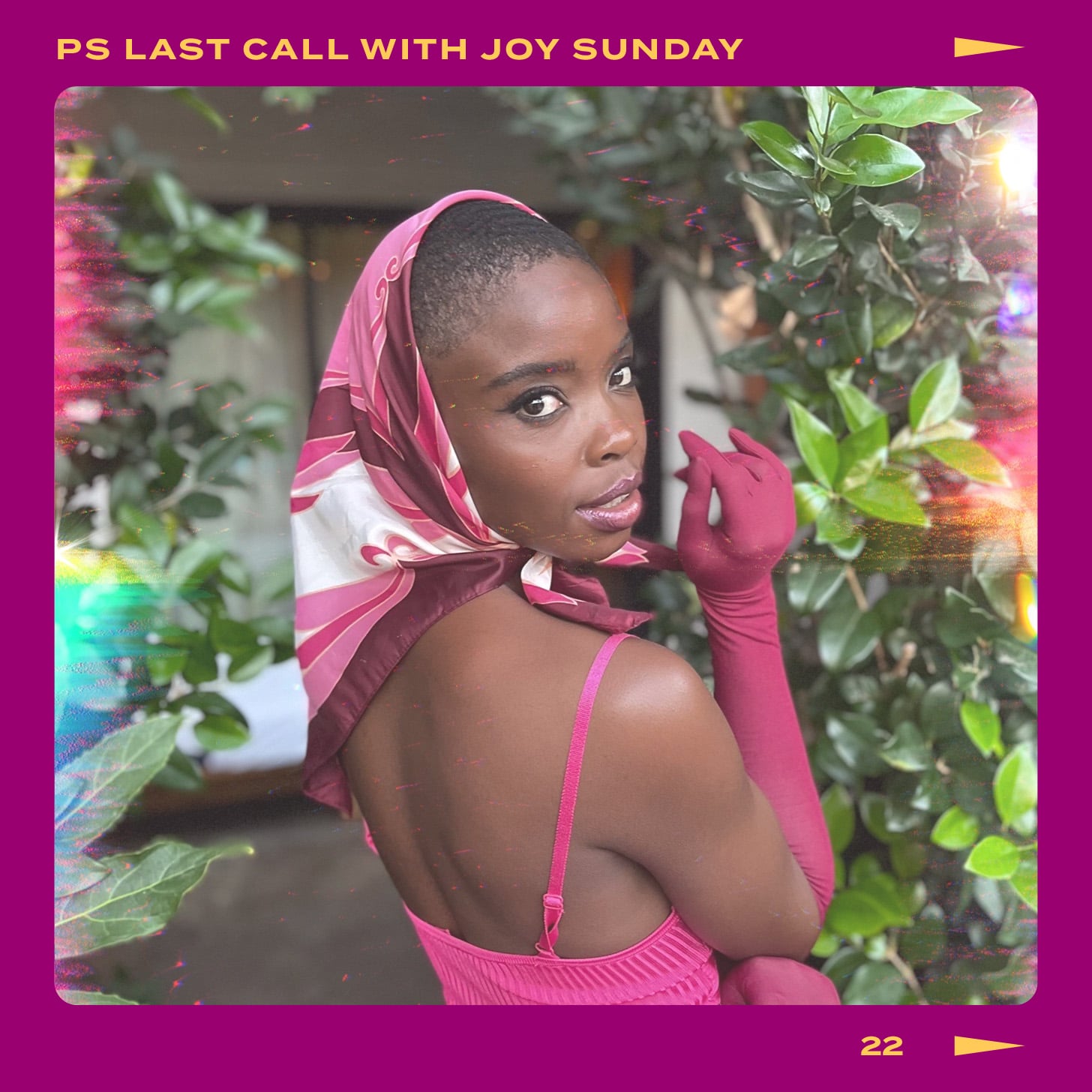 In our Last Call Q&A series, we get to the bottom of things with some of our favorite stars – from the last time they were stunned to the last song they listened to. This week, Joy Sunday takes our call.
Joy Sunday makes a huge impact in the new Netflix series 'Wednesday'. She plays Bianca Barclay, the most popular girl at Nevermore Academy who falls for the titular hero of The Addams Family, played by Jenna Ortega. But things for Bianca are much more complicated than they seem on the surface.
Working on the show was a dream come true for Sunday, and a big part of that was working with Catherine Zeta-Jones, who plays Morticia Addams. "Catherine was basically the first time I ever looked at someone and said, 'I want her job,'" Sunday tells POPSUGAR. "For me, when I was 10, I was watching 'Chicago' on my family's square desktop. And all I remember is that I was so captivated by her. There's no screen too small for her." Meeting Zeta-Jones in real life was "such an affirming experience," knowing that "she was my inspiration and now I get to be with my inspiration," says Sunday. "And we have the same birthday and everything, so it was really nice to be on set with her."
Sunday was generally honored to work with a cast of veterans playing the show's adults, including Christina Ricci, Gwendoline Christie, and Luis Guzmán. "Christina was so warm and so responsive," she recalls. "And Gwendoline is a real treat to be around and really the kindest, warmest person. And Luis is also just hilarious… It was an honor to be able to work with them and feel like they saw it. me as an equal, even if they have so much experience".
She first learned of the audition for the show in a five-minute voice note from her manager on Sunday. Despite the length of the message, her manager failed to mention that legendary director Tim Burton was involved. "You see Tim Burton in your email, you're like, 'Okay, I'm not going to get that,'" says Sunday. But she gave it her all at the audition anyway. "When I went ahead [in the audition process]I was scared, I was shaking in my bones," she recalls. "I met Tim on Zoom and auditioned, shaking from the neck down."
"Wednesday," she says, is the perfect marriage of her love of horror and dry humor, and she loved playing the "spirited" and "singular" Bianca. "I really fell in love with her from day one," she says. Sunday especially loved exploring the complications presented by Bianca's mermaid powers. "It's a lot of weight for a teenager," she explains. "He's trying to really connect with people, but he knows they know he has this power to manipulate them. So trying to be herself can be a challenge, because people don't want to." Sunday has "a lot of empathy" for her character and tried to infuse "so much softness" into her performance.
And while Nevermore, a school for "outcasts," isn't exactly like a real high school, Sunday says it's actually similar to the arts high school she attended. Still, she says, she was "so far from popular" during her time in high school. "It will be a surprise to a lot of people in my high school to see me playing this role," she jokes. But one thing he has in common with Bianca is that they both often worry about how others perceive them. "I've always wanted to protect myself by being the best I can be," she explains. "I think that's why I connect so deeply with Bianca."
Read on to see what Sunday had to say about her last day on set, the music she listened to and more.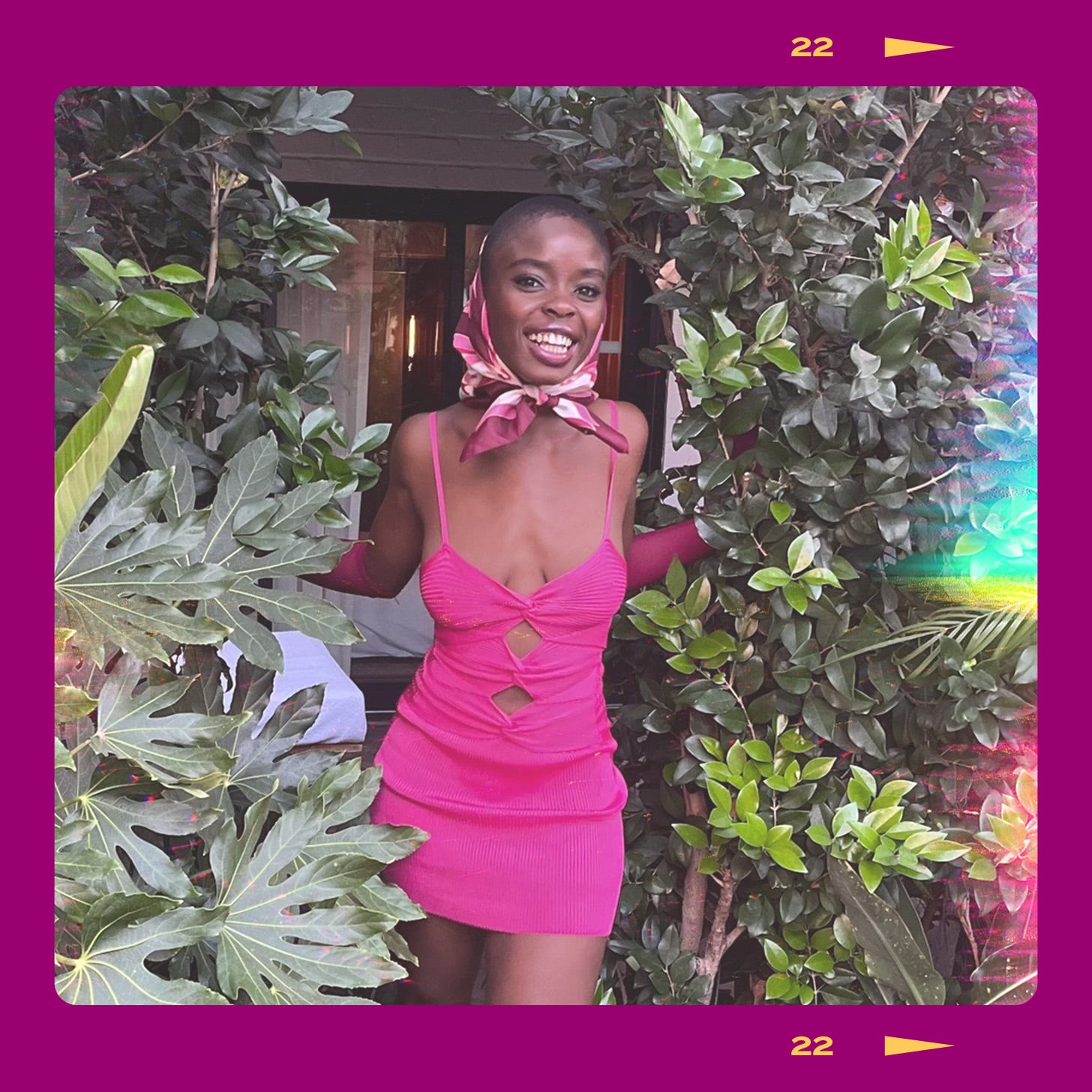 How was the last day on the set of "Wednesday"?
The last day of filming was really a build-up, because I think for a lot of people, the experience of filming – especially being away from home – was really hard. But I think once we got to the last day, it was kind of like the last scene in "Fresh Prince," where he's standing in the empty room looking around, "Wow, I've got to go." And that's definitely what you felt there that day.
I think there were only a few people called for the day, but they all came to say their goodbyes and hugs and gifts, and it was just a really beautiful realization of what we had accomplished together and survived and left. through. It was a beautiful day and really celebratory, but also kind of solemn, because we left behind this world that had been built for us to live in this fantasy.
Besides "Wednesday", what was the last horror movie you watched?
The last horror movie I saw was "The Empty Man" directed by David Prior.
Who was the last "Wednesday" costar you texted?
Definitely Hunter [Doohan].
What was the last song you listened to?
"You Can't Save Me" by Sir.
What is the most recent photo in your room?
It's actually a picture of some friends I saw last night. My friend does still life paintings in a nearby bar, so I went to see her.
What was the last show you binge-watched?
"The Serpent Queen" with Samantha Morton.
What was the last thing you bought online?
A pair of OshKosh jeans from the 70s.
What was the last thing you did for fun?
I went on a swamp tour in Louisiana.
What is the last book you read?
I am currently reading The Autobiography of Malcolm X.
What was the last present you received?
I got a new hat. I've kind of collected bucket hats, like rings from that Marvel guy, and there's a bucket hat from my friend that says, "You're on home soil."
What was the last piece of advice that changed your life?
"Do not worry."
Image Source: Courtesy of Joy Sunday