It's the most wonderful time of the year, but it's all too easy to get caught up in the hustle and bustle of the holidays and forget to take the time to enjoy it.
With so much going on in such a short holiday season, trying to decide what to do and where to go can be overwhelming. There are hundreds of holiday events throughout the Valley during the season, but there are a few fan favorites that can't be missed. Here's a guide to some of the most beloved holiday events to make sure you rock this season.
Scottsdazzle
Scottsdazzle is Old Town's month-long holiday extravaganza featuring a multitude of activities and events designed to spread the holiday spirit, whether people are out shopping, dining or celebrating.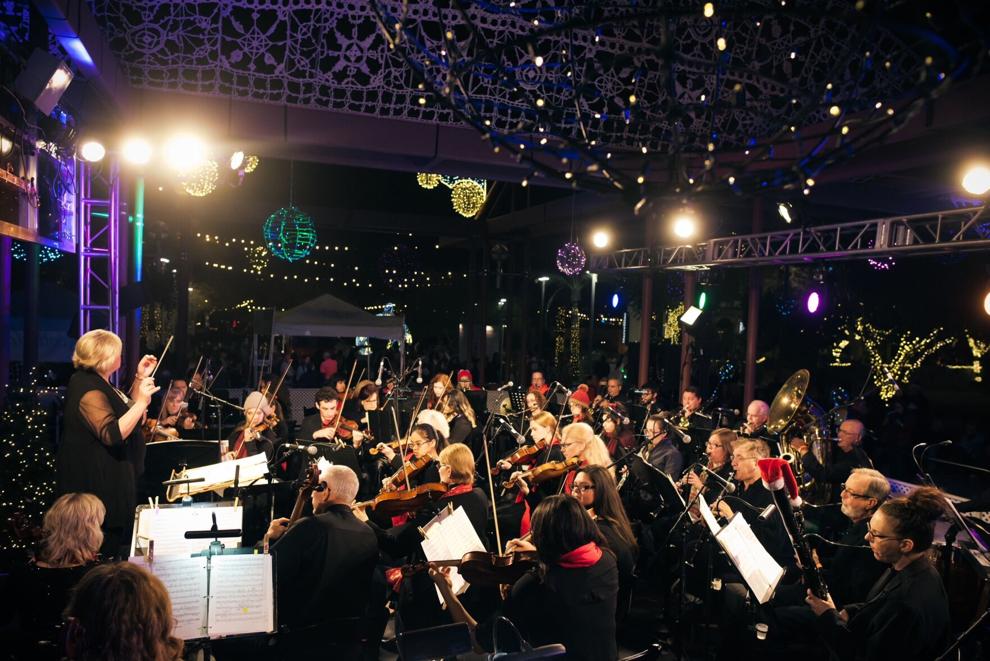 Shoppers at the Old Town Scottsdale Farmers Market have a chance to meet Santa himself from 9 a.m. to noon on Saturdays, December 3rd, 10th and 17th. Prancer's Puzzle Rides, a scavenger hunt around the Old Town, can be booked in Scottsdazzle. Arts and crafts are also covered with the Holiday Painting Party on December 11 and the Merry Make and Take event on December 18.
Throughout the month, Scottsdazzle has a variety of shows, concerts and carols. Guests can board the Holly Jolly Trolly to be transported to various performances on December 3rd or stroll along the canal to listen on December 3rd, 10th and 17th. There will also be a Nativity scene at the Old Adobe Mission in December. .17.
Local businesses also get into the spirit, offering holiday specials to dine, drink and shop throughout the season. Porters Western Saloon is even offering 'Whiskey Tasting at the North Pole' in its new Christmas pop-up bar.
Some events require registration and have a cost to attend. For a full and detailed lineup of activities, visit scottsdazzle.com.
It lights up without worry
There's something about that big tree lighting up for the first time that makes the eyes light up – no matter what age. This year, that magical moment takes place at 5:30pm on Saturday, December 3 at the Sanderson Lincoln Pavilion. Arrive early to hear bells and carolers at Desert Hills Presbyterian Church beginning at 5 p.m.
Following the tree lighting, the Sanderson Lincoln Pavilion will light up with entertainment from local singers, produced by local Carefree resident Kevin Glenn. Closing out the evening, the Cactus Kickers will bring festive cheer with their holiday dance numbers.
Cave Creek Ugly Sweater Bar Crawit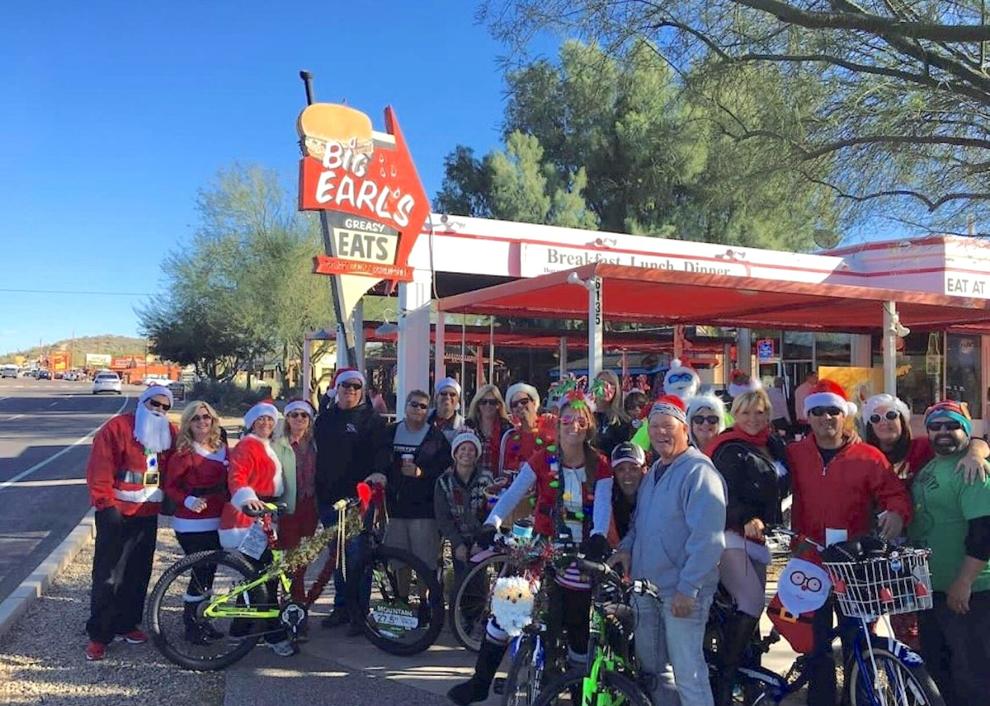 The city of Cave Creek is hosting its first Ugly Sweater Bar Crawl on Saturday, December 3rd. This city wide bar will start at 6pm at the Mountain View Pub and end at The Roadhouse at midnight. Stops along the way include Local Jonny's, Big Earl's Greasy Eats, The Hideaway, Buffalo Chip Saloon and Harold's Corral.
Of course, attendees should bust out their ugliest Christmas sweater for a chance to win one of several different costume contests with prizes. Bars will also offer drink specials, live music and lots of festive fun.
There will even be two free party buses running throughout the night to make the "crawls" a little easier.
Stagecoach Village Western Holidays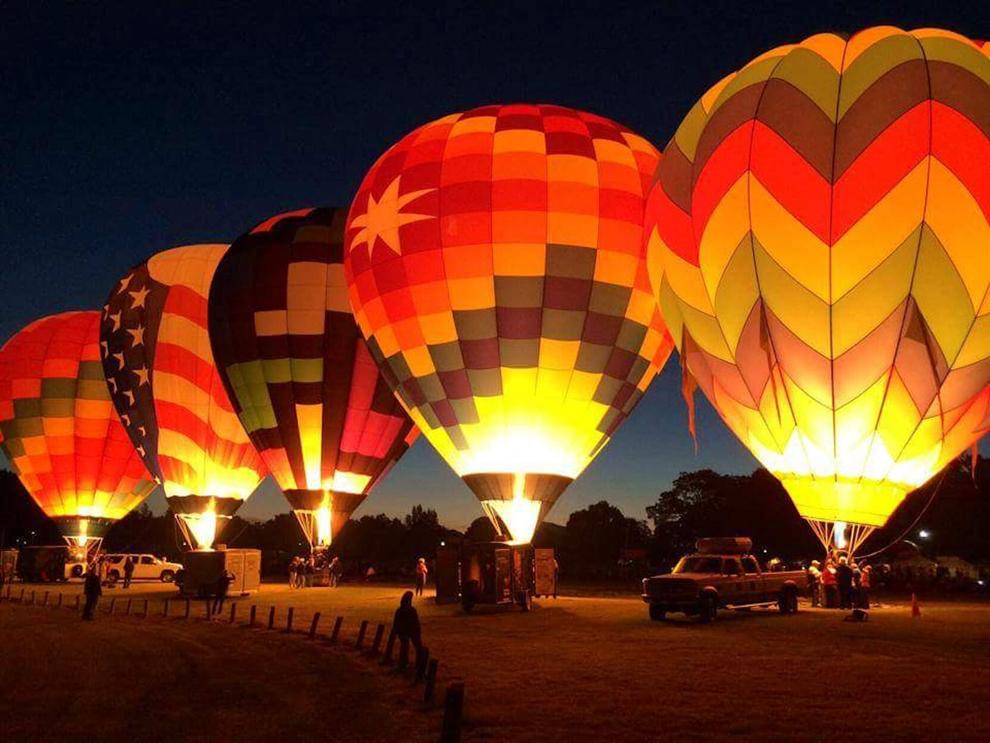 Western Holidays is offering a family holiday celebration to the community from Friday 9th December to Sunday 11th December. The Yuletide Market will feature local artists, handmade holiday items and other items perfect for the gift-giving season. There will also be holiday carolers, festival food, pet adoption, a beer and wine garden and other fun activities.
Guests can take a hot air balloon ride (weather permitting) at 5:30pm on Saturday, December 10 with the "Holiday Balloon Glow." Also on Saturday there will be a Cowbells Crazy Christmas Hat Competition and live performance from The Crown Kings. There will even be a Christmas tractor parade on Friday and Saturday evenings.
Children's activities include singing, dancing, face painting, ornament making and many other activities. Mr. and Mrs. Santa Claus will be on hand for pictures and stories.
Admission is free with a toy or food donation to Operation Santa.
The Captivating Nutcracker: A Winter Miracle
The Nutcracker has enchanted children around the world for nearly 130 years. Now families can experience the timeless holiday classic like never before. Like The Nutcracker itself, this performance comes to life on a majestic scale.
This show is produced by the same group that became well known for its Immersive Van Gogh and Immersive King Tut experiences, and attendees can expect the same incredible special effects and eye-catching projections.
Immersive Nutcracker performances began in mid-November and continue throughout December. Tickets are $30, sell fast and can be purchased online at Immersive-nutcracker.com/Phoenix.
Zoolights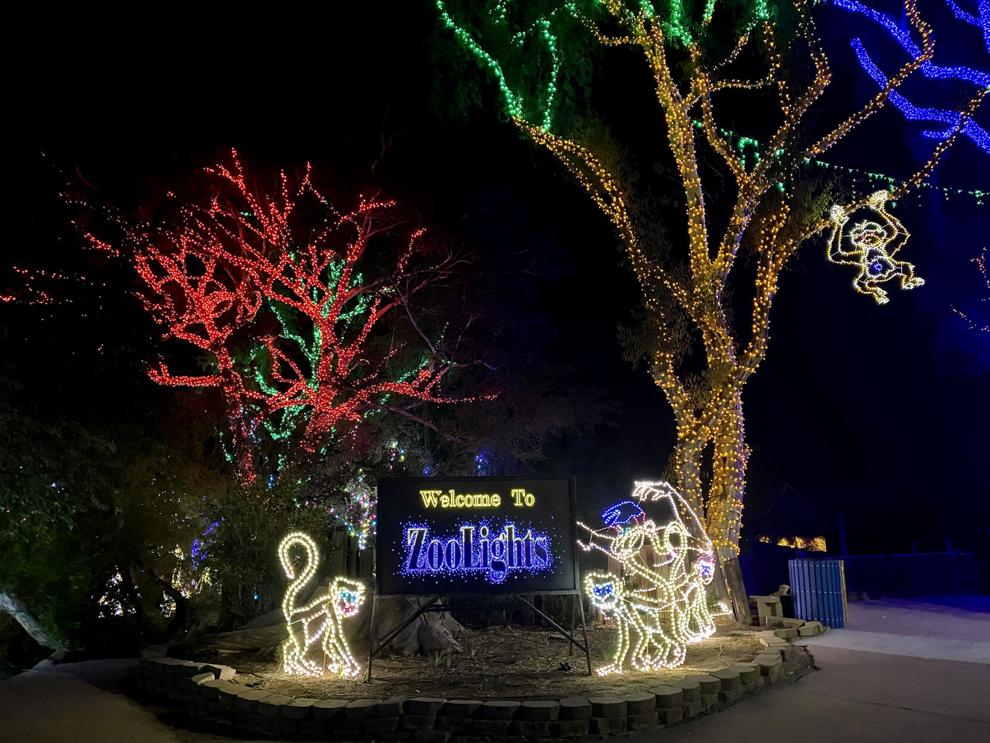 It's Christmas at the Zoo – a combination of some of the kids' favorite things.
Zoolights have become a holiday tradition for many families, and the Phoenix Zoo boasts that this season is "bigger and brighter than ever, with all new animal lanterns and light displays, an enhanced Santa experience and a show of brand new music and lights. "
This event is already open and continues until January 15th. Tickets can be purchased at the gate or online for a $5 discount.
Cave Creek Christmas Market – Christkindlmarkt
The Arizona Center for Germanic Cultures presents its 10th annual Christkindlmarkt – a traditional German Christmas market – in Cave Creek's Frontier Town on Saturday, December 7th and Sunday, December 8th.
The Christkindlmarkt brings beloved German and Austrian traditions to downtown Cave Creek with holiday entertainment, German and Polish cuisine, local vendors and artisans selling goods such as candles and Christmas ornaments, and activities and entertainment for the whole family.
Guests can browse traditional handicrafts, including handmade candles, knitted garments and ornaments. Enjoy traditional German Christmas food and drink specialties including bratwurst and wieners, sauerkraut, potato pancakes, Lebcake-style gingerbread cookies, German Christmas cookies, mulled wine, mulled cider, hot cocoa and German winter beer from Warsteiner.
Entertainment includes traditional Christmas music, a special appearance by Christkindl and Saint Nikolaus with gifts for the children in attendance.
Hanukah in No Worries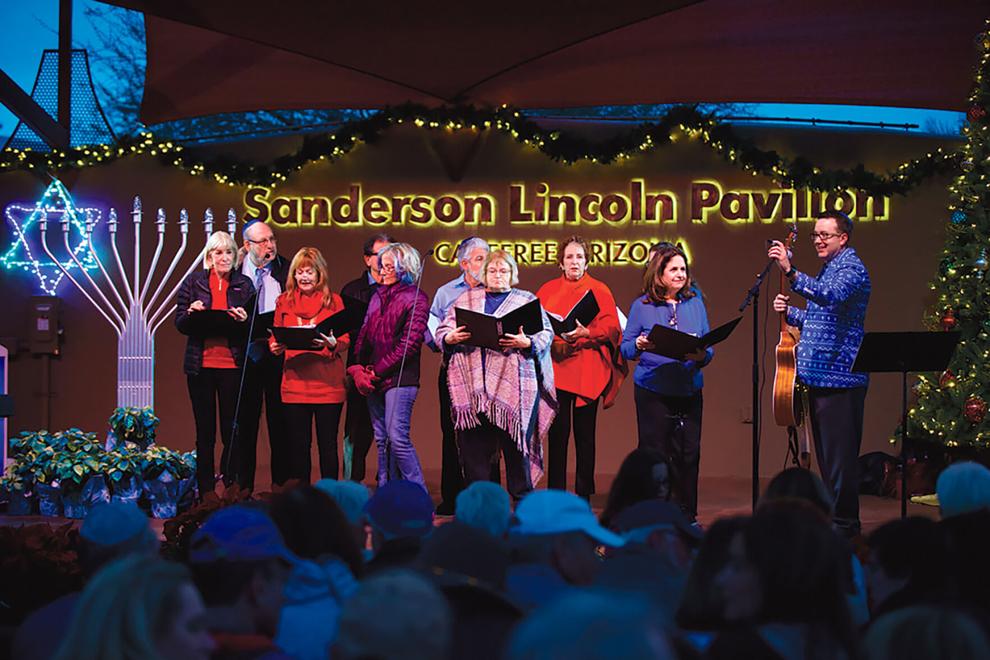 Now in its sixth season, Chanukah in Carefree features menorah lighting and celebrations every evening at 5:30 PM during Chanukah. Enjoy the presentation and menorah lighting led by community leaders each evening under the stars at the Sanderson Lincoln Pavilion.
Featured organizations include Temple Chai, Desert Foothills Jewish Community Association, Valley of the Sun JCC, Jewish Social Group of Cave Creek and Carefree, and Phoenix Holocaust Association. Each evening has different activities, such as live musical performances, games, food, and speeches about the meaning and values ​​of Hanukkah as well as the Holocaust.
This year, Chanukah in Carefree has selected Foothills Caring Corps to support through charitable donations.
More information about the holiday and a detailed schedule of events can be found at carefree.org/holidays-in-carefree.
Longest Night Service at Desert Hills Presbyterian Church
The Christmas season is not always a happy time. It can remind us of loved ones or relationships we have lost. The sights and smells of the weeks leading up to Christmas, rather than bringing joy and delight, can bring sadness and pain.
This service on December 21 offers an opportunity to worship God, who comes in the midst of the pain known in everyday life. Understanding that it's not "what we remember" but "how we remember" that causes distress, this service is designed to help people construct a memory of their deceased loved one that evokes love and gratitude rather than misery.
New Year's Eve party with glitter and sparkle
Ring in the New Year with a celebration of epic proportions. The New Year's Eve party at Talking Stick Resort will be an unforgettable night. This spectacular evening will include hot music, multiple bars offering specialty drinks, an incredible midnight extravaganza, party favors and more.
The event will feature live entertainment by George Michael Reborn: A Tribute to George Michaels and Who's Bad: A Tribute to Michael Jackson.
General admission is $150 and includes four drinks. Tickets can be purchased online at talkingstickresort.com. Doors open at 9:30pm and the party goes until 1am
---
Did you see this article in our December print edition? If not, see what else you might have missed here. Be sure to check out the online "Things to Do" tab for more events and activities.