MAH is a leading design-driven lifestyle and accessories brand that produces innovative products of good quality. The company is on a mission to bring exploration and innovation to every life journey that drives us to work hard to help people have a better life journey.
The brand, founded in 2010, has become one of the most popular Chinese brands in overseas markets. MAH products are exported to many countries around the world and are widely recognized by consumers in different countries. Among them, on Shopee and Lazada, the two main platforms in Southeast Asia, MAH is listed as Top 1 in Singapore and the Philippines and Top 20 in Thailand, Vietnam and Malaysia, becoming one of the most popular domestic brands in Asia by South East.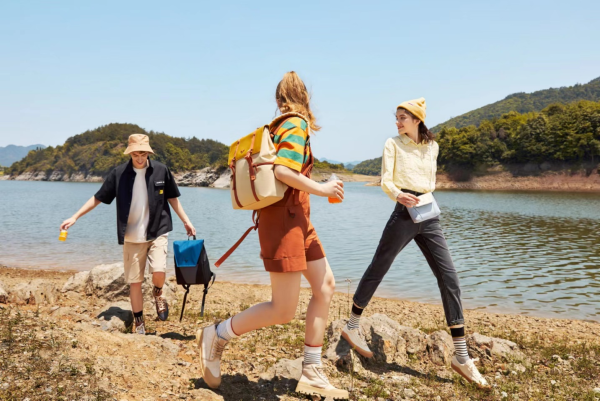 MAH has developed a reputation for providing its customers with an excellent shopping experience. The brand places customer satisfaction among its top operational priorities. "We have the perfect mix of accessories, gifts, collections and styles tailored to meet your needs through our standard shopping practice. Even if you're not sure what you want, our e-store has several ways to help you identify your needs," said a brand executive.
MAH offers shoppers the opportunity to explore new green fashion. With the theme of environmental protection and new fashion, MAH has participated in major exhibitions in China many times, exploring the sustainable development of fashion with partners, an effort for which they have received unanimous praise.
MAH expands its style and concepts and cleverly uses co-branding to do so. The company is looking for designers and brands from various fields that are consistent with the brand's personal philosophy to express the brand's unique values ​​from different perspectives, to explore various design concepts. This co-branding is a strategy that reflects both the evolution of the company and its vision for the future.
MAH conducts its business at mah-official.com, a website designed with a very simple and colorful user interface, responsive layout, prompts, clear navigation, prominent contact details to get in touch with the company, top cyber security and daily uploads of fresh content from the company. One of MAH's selling points is their incredible customer service that customers can rely on. The brand is famous for its super fast response and 24/7 availability. In addition, MAH steals the hearts of its customers with free shipping on all orders to the US, Japan, Canada, EU, Asia and Australia and free returns with the company's 30-day money-back guarantee on items purchased online (excluding promotions or sales ) items)
Customers who have shopped with MAH have nothing but praise for Asia's premier fashion brand. According to one customer, Joyce Peters: "I was surfing for a backpack when I hit MAH. I bought the young MAH丨Recycloth backpack and I must confess that they are totally incredible and reliable. It's the backpack of my dreams. I went to their clothing section and made a few more orders. I am happy to say that I received my items at the right time. I will absolutely recommend them to family and friends."
To engage MAH's fascinating services, check out the company's website at mah-official.com/
Media contact
Company Name: MAH
Contact person: mihait
E-mail: Send email
The country: China
Website: https://www.mah-official.com/