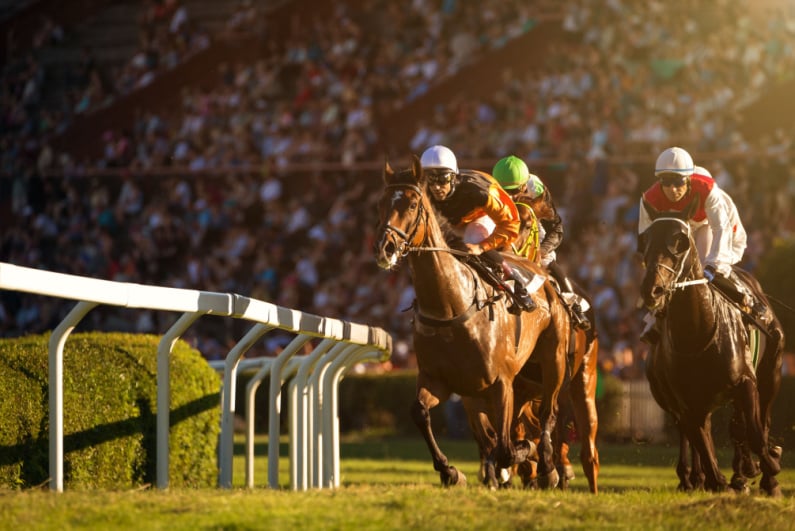 DraftKings and CDI are working together to develop and launch a DraftKings-branded horse racing betting app. [Image: Shutterstock.com]
Working closely together
DraftKings has partnered with Churchill Downs Incorporated (CDI) to create and launch a horse racing betting app. CDI announced the news of the multi-year partnership on Tuesday. TwinSpires subsidiary CDI will provide its advance betting (ADW) technology to the US-focused gaming operator. TwinSpires is currently the market leader in online horse racing betting in the US.
CDI will also provide reciprocal betting rights to DraftKings relating to all racing content owned or controlled by CDI, such as the Kentucky Derby. CDI will work on behalf of DraftKings to secure additional racing content.
users will be able to place bets on horse racing through a standalone app
DraftKings plans to tentatively release DK HORSE at some point in the coming months. When the platform eventually goes live, eligible DraftKings users will be able to place bets on horse races through a standalone app.
A collaborative approach
The current plan is for DK HORSE to be available in 21 states initially, subject to obtaining all relevant regulatory approvals. According to the press release, DK HORSE will be scheduled to have a full release in time for the Kentucky Derby in May 2023.
Speaking about the deal with CDI, DraftKings CEO and President Jason Robins said he was excited "not only to provide our existing customers with the opportunity to engage in mutual horse betting, but also to acquire new customers effectively in horse racing moments. "
Robins added that DraftKings expects the new deal to be instantly profitable due to the structure of the deal.
CDI CEO Bill Carstanjen believes that the quality of TwinSpires' technology and offering is currently unmatched. That's why the company is excited to work with DraftKings and help "deliver a complete white label ADW solution that will introduce their significant sportsbook customer base to horse racing betting."
Other operators in the game
DraftKings certainly has an experienced partner on board. CDI has been a key part of the US horse racing scene for nearly 150 years. Its headquarters are in Louisville, Kentucky, and its most iconic asset is the Kentucky Derby, which takes place every year at Churchill Downs Racetrack.
DraftKings is an online gambling operator that has extensive sports betting, iGaming and daily fantasy sports offerings in the US.
While this is DraftKings' first significant foray into the horse racing space, other US-focused sportsbooks have already dipped their toes into the arena. FanDuel already has an agreement with CDI that sees the two parties collaborate in a similar way to the new DraftKings deal; FanDuel Racing has been live for quite some time. BetMGM has a relationship with the New York Racing Association, while Caesars Racebook operates in numerous states.