The tributes came after Democratic Rep. Donald McEachin died Monday at age 61 after a battle with colorectal cancer.
McEachin recently won re-election to his seat in Virginia's 4th congressional district, overcoming a challenge from Republican candidate Leon Benjamin Sr. in the midterm elections.
"Heartbroken to hear this devastating news about my friend @RepMcEachin from Virginia," Democratic National Committee (DNC) Chair Jaime Harrison tweeted.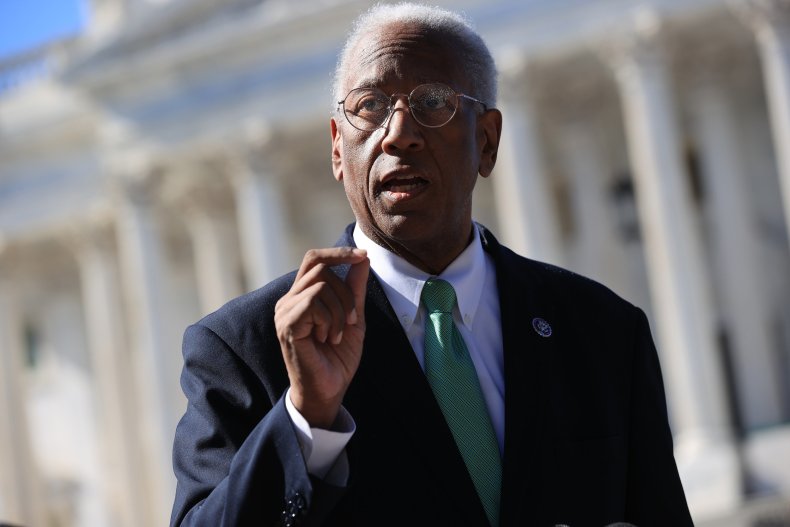 "He was a foot soldier for truth and justice. He fought cancer so bravely and will be forever missed! #RestInPeaceMyFriend," Harrison wrote.
Virginia Senate President Pro Tempore L. Louise Lucas tweeted: "I served in the General Assembly with Donald McEachin for over 20 years, watching him make history as the first African-American nominee for Attorney General of the VA in 2001 before it went to Congress. Hearing the news of his death gave me a shock of grief tonight."
"His leadership in Congress has been felt throughout the Trump presidency as he held him accountable and then helped Joe Biden pass his agenda over the last two years. We will miss him terribly," said Lucas.
McEachin twice voted to impeach then-President Donald Trump.
Senator Tim Kaine of Virginia tweeted: "Met Donald McEachin in 1985 – became fast friends. A gentle giant, a compassionate champion of the underdog, a climate warrior, a Christian example, an understanding father, a proud husband, a loyal brother. "
Kaine also quoted from The Psalmswriting, "Teach us how short our life is, that we may become wise."
"Devastated to learn of the passing of our dear friend and valued colleague, Rep. Don McEachin," wrote Democratic Rep. Joe Neguse of Colorado.
"He was a true pioneer, whose legacy of service to our country will be remembered for years to come. Andrea and I keep his family in our prayers," Neguse said.
Democratic Rep. Ted Lieu of California wrote: "So heartbroken to hear that our fellow Rep. Donald McEachin has passed away. Don was a wonderful member of Congress. He will be missed. I will keep his family and friends in my prayers."
Democratic Representative Bill Pascrell of New Jersey said he was "stunned and deeply saddened this evening by the death of our colleague and friend, Representative Donald McEachin."
"Please say a prayer tonight and have a warm thought for Rep. McEachin's family and his Virginia constituents. This is a terrible loss," Pascrell said.
"Very sad to learn of the passing of Rep. Don McEachin," tweeted Democratic Rep. Joaquin Castro of Texas. "Don was a consummate public servant, a climate champion and a good man. My prayers are with his family and all who loved him tonight. He will be terribly missed."
McEachin's chief of staff, Tara Rountree, announced his death on Twitter on Monday, saying he had fought "bravely" against the side effects of colorectal cancer in 2013.
"Until a new representative is elected, our office will remain open and continue to serve our constituents," Rountree's statement read. "The family requests privacy at this time. Arrangements will be announced in the coming days."
Do you have a tip about a political story that Newsweek should cover? Have a question about Congress? Let us know at [email protected]