With Christmas threatening to approach full speed, it seems that every foodie and chef is sharing their secret to cooking a festive staple: baked potatoes.
The humble roast potato is a beloved favorite on the Christmas table, but there are dozens of different ways to cook it.
Some prefer to boil their potatoes before frying them, while others insist on tossing them in an air fryer for maximum crispiness.
READ MORE: Expert's Warn Against Common Supermarket Pitfall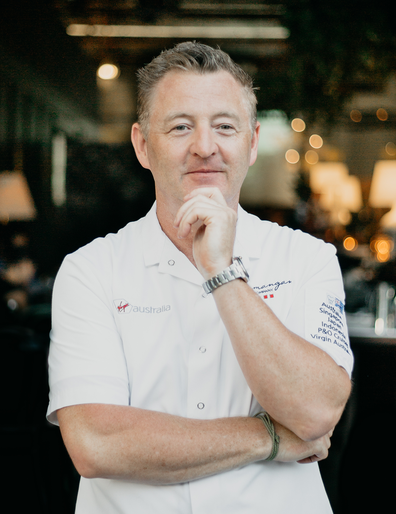 READ MORE: The incredibly simple onion slice hack has 20 million views
If you're going to trust a roast potato hack, then it should be one shared by the celebrity chef and restaurateur Luke Mangan.
Speaking to 9Kitchen, the 52-year-old chef revealed his simple trick to a basic but delicious roast potato.
"I like to boil my potatoes half – skin on or off and drain them well in a flat dish, don't pile them on top of each other," explains Mangan.
"Then I use olive oil, sprinkles of rosemary and a little salt. Then I put them in a pretty hot oven, about 220 (degrees Celsius). I can't say for how long, just until they're golden!"
Mangan also said the secret to making crispy potatoes that are fluffy on the inside involves a simple step halfway through the recipe.
"Prick them with a fork halfway through cooking," he adds.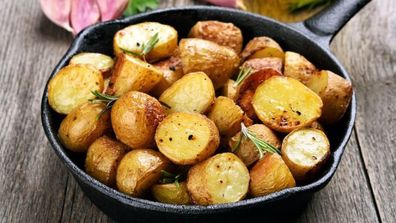 READ MORE: Martha Stewart's trick to get rid of garlic smell from your fingers in seconds
Like any chef worth his salt, Mangan isn't just a one-trick pony. He also knows the art of a delicious mashed potato.
The owner of Glass Brasserie said he prefers Desiree potatoes, which are easy to get from any supermarket, to make this dish.
"Peel them, quarter them, and then wash all the starch through cold water until the water is clear again," says Mangan.
"Then add a pinch of salt, boil, drain and add olive oil and a little butter."
Mangan's "famous mashed potatoes" recipe, available on his website, includes just five simple ingredients you can find in your pantry.
Simply mix mashed potatoes into cream, butter, milk and salt for the smoothest result.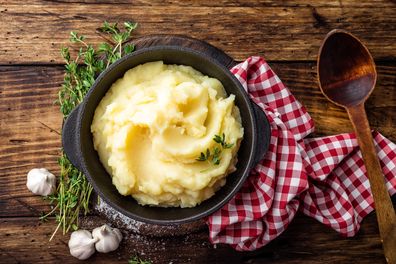 READ MORE: The "Genius" potato hack promises mashed potatoes in seconds
And if you want to mash your potatoes in record time (without having to clean them at all), a recent TikTok video went viral for this exact hack.
The wonderfully simple mashed potato trick simply requires you to wash and boil your whole potatoes.
Once cooked, cut the potatoes in half or quarters and set aside. Then grab a bowl and a grill. Place the cut potato on the grill and run it through the grill.
This will instantly separate your potatoes from their skins while mashing them at the same time.
Season your potato bowl and voila! Mash potatoes without the hassle of peeling, chopping and mashing by hand.
You can also find the 9Kitchen recipe for ease baked potatoes or mashed potatoes.
For a daily dose of 9Honey, subscribe to our newsletter here.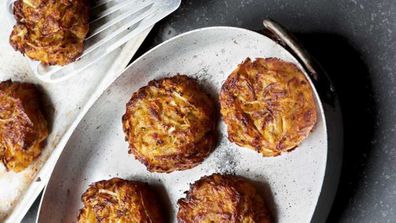 The real superstars of potatoes