From rich red blends to a semi-sweet white and even a light rosé with dark secrets, Apothic makes wines that are anything but ordinary.
Add some California sunshine to Christmas and New Year with Apothic, a trio of very special red wines available in Ireland.
Inspired by the 'Apotheca', a mysterious place where ancient times mingled, Apothic Merlot, Apothic Red and Apothic Cab are made by Debbie Juergenson, an award-winning winemaker who combines Old World allure with modern sophistication.
"At Apothic we push boundaries to achieve the unexpected, from bold new blends to amplifying the uniqueness of a single varietal wine," Debbie recently said while speaking with the influential Wineland magazine. "I strive to tell a story with each Apothic blend. Whether it's drama, intrigue or romance, Apothic wines are truly original."
At 13.5% ABV, they're great to enjoy on their own at room temperature or to pair with a range of festive dishes, including Christmas Bird or the vegetarian/vegan alternative.
A generous bulb or two will add depth of flavor to any sauce and are also highly recommended if you're looking to up your mulled wine game!
How versatile they are is evident from Apothic.co.uk, whose fascinating blog section contains recipes for Apothic red wine truffles, sangria and The Bishop, a winter warmer wine cocktail designed for he sipped in front of a crackling fire.
As for which Apothic wine to choose this Christmas, save yourself the agony by picking up all three and leisurely deciding which is your favourite.
In the meantime, here are Hot Flavors tasting notes and food pairing suggestions. Sláinte!
apothic.com
Apothecary Merlot
Plush, sweet and deep-core blue, this classic California Merlot proclaims itself "untamed and unbound" and more than lives up to its billing!
With lots of rich notes of blackberry, vanilla and coconut – we're talking serious summer dessert vibes! – and a velvety mouthfeel, it's a real feast for the senses.
Food Pairings: As well as being a faithful friend of cheeseboards – which should also include quality Irish farmsteads such as Bellingham Blue, Cooleeney, Knockanore Oakwood Smoked Cheddar, Cáis Na Tíre and St. Tola! – and all kinds of charcuterie, we like our Apotic Merlot with venison and other game.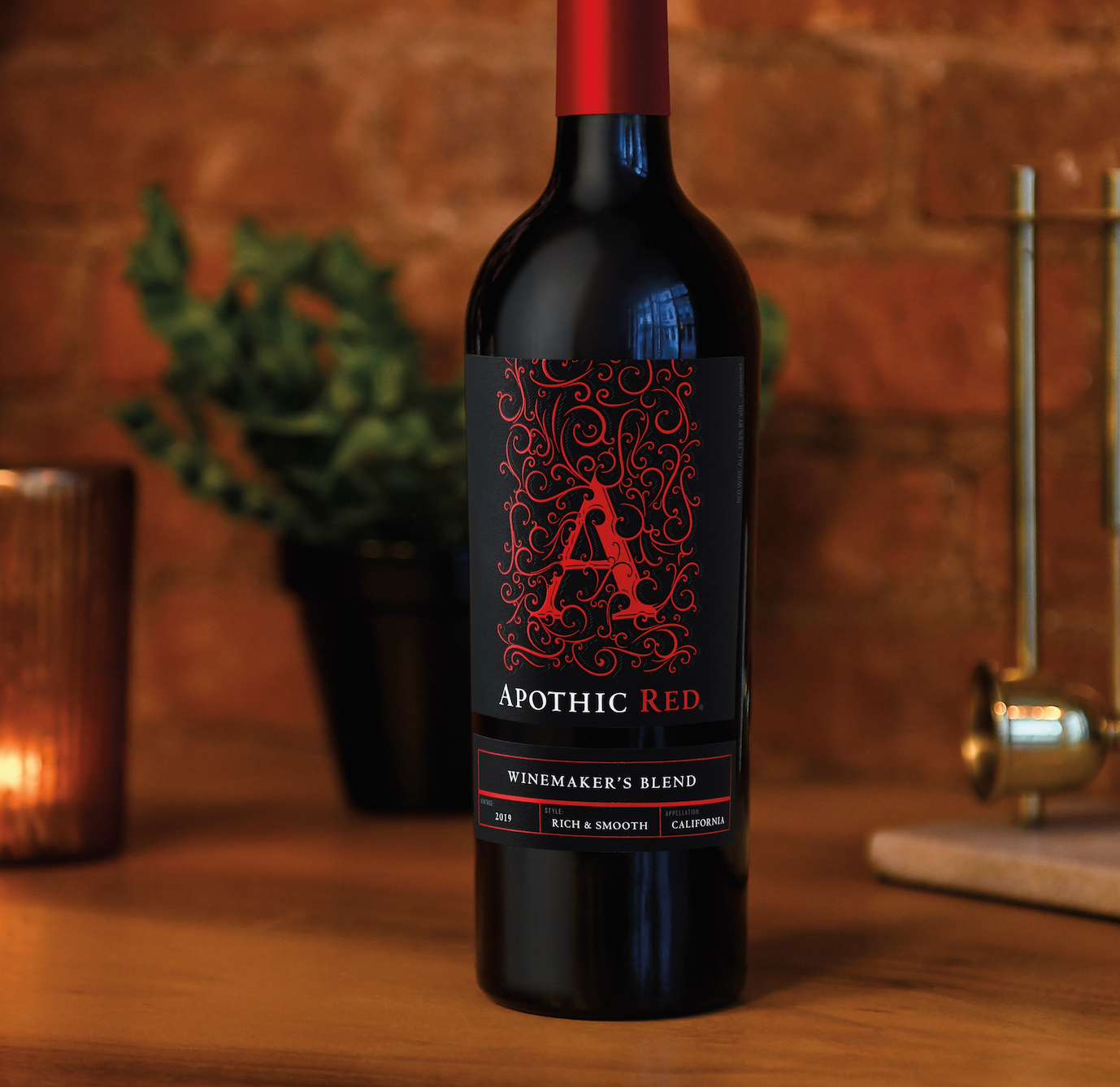 Apothecary Red
A ruby ​​red blend of Zinfandel, Syrah, Merlot and Cabernet Sauvignon grapes, this is a riot of rich black fruit, mocha, soft vanilla and other sweet spice flavors that linger on the palate.
Food Pairings: Works equally well with turkey, garlic lamb, dark chocolate (preferably laced with chilli) and honey-glazed baked Camembert. Huh!
Apothic Cab
This delicious Cabernet Sauvignon, AKA King of the Grapes, has notes of black cherries, plums and other dark fruit notes; Apothic's trademark vanilla flavors; and a silky mouthfeel.
Christmas cocktail recipe
ingredients
100 ml of rum
30 ml Apothic Cab
30 ml lime
1 teaspoon of simple syrup
Method
1. Combine all ingredients in a cocktail shaker filled with ice.
2. Shake well for 30 seconds to mix.
3. Strain the contents into a chilled coupe glass.
4. Sip with sinful simplicity.