John Grossick (racingpost.com/photos)
" title="Julie Harrington: "It's exciting for everyone involved to bring the ceremony to the north of England for the first time"" class="js-imageLoader" data-at-xn="https://www. rp-assets.com/images/news/2022/02/17/104927-medium.jpeg" data-br-n="https://www.rp-assets.com/images/news/2022/02/17 /104927-medium.jpeg" data-br-m="https://www.rp-assets.com/images/news/2022/02/17/104927-large.jpeg" data-br-w="https ://www.rp-assets.com/images/news/2022/02/17/104927-large.jpeg" data-br-xw="https://www.rp-assets.com/images/news/ 2022/02/17/104927-large.jpeg" onclick="return false;">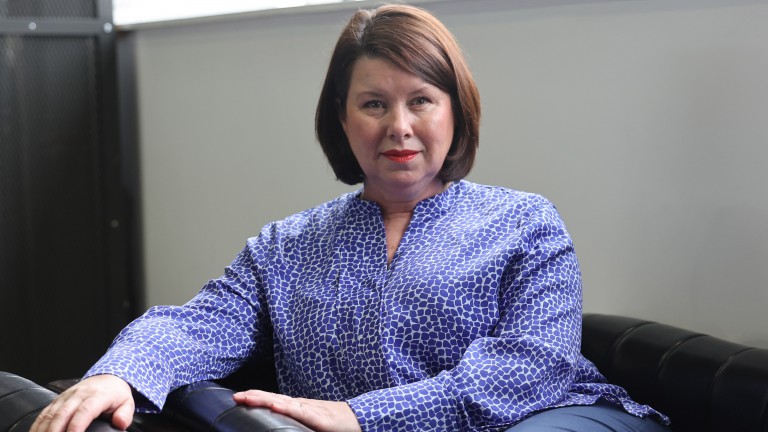 Julie Harrington: "It's exciting for everyone involved to bring the ceremony to the North of England for the first time"
John Grossick (racingpost.com/photos)
The shortlists for the Thoroughbred Industry Employee Awards were released on Wednesday, with 60 industry employees recognised.
The event, formerly known as the Godolphin Stud and Stable Staff Awards, honors six people in each category, with the ten shortlisted to be whittled down to three ahead of the awards at York Racecourse on February 20, which take place in person after two years . when they were kept at a distance due to the coronavirus pandemic.
The purpose of the awards is to recognize the hard work and dedication that goes into the day-to-day running of the industry and to reward those who go above and beyond to contribute to the wider community.
Individuals will be honored with the following awards: David Nicholson Newcomer, Leadership, Rider/Groom, Stud Staff, Dedication and Community Award.
BHA Chief Executive Julie Harrington said: "I am delighted that we have been able to confirm York Racecourse as the host venue for the awards in 2023. It is exciting for everyone involved to bring the ceremony to the North of England for the first time. as we return to in-person ceremonies after a two-year absence.
"My congratulations go to all those shortlisted who should be very proud to have achieved this recognition from their peers and the judges."
Total prize money of £128,500 will be up for grabs, with £30,000 available for an individual yard or stud. The awards are sponsored by Godolphin and managed by the BHA in association with the Racing Post and Racing TV.
The short lists
Newcomer David Nicholson
Dasha Bogush – Charlie Longsdon
Grace Cashmore – Billy Aprahamian Racing
Beth Dixon – Roger Varian
Kanane Francis – Dylan Cunha
Amy Grieve – Rose Dobbin
Ryan Kavanagh – Amy Murphy
Callum Pritchard – Philip Hobbs
Anita Robson – Rebecca Menzies
Michael Vokins – Harry Eustace
Stephanie Wing – George Scott Racing
Lead
Sarah Guest – John O'Shea
Andy Jackson – Tom Dascombe
David Kent – Brian Meehan
Grahame Nichol – Paul Robson
Eamonn O'Donnabhain – Tom Lacey
Jessica O'Keefe – Venetia Williams
Dawn Oxley – Ian Williams
Diego Romeo – Longview Stud
Becky Smith – Micky Hammond
Anna Szustakiewicz – James Horton
Horseman/Groom
Samantha Burgess – Plantation Farm Ltd (Richard Bandey)
Rob Challis – James Fanshawe
Rosie Clarke – David Pipe
Otavio De Camargo – James Horton
Rita Gillies – Lucinda Russell
Maisie Hainey – John Gosden
Shannon Moore – Sir Mark Prescott
Shankar Singh – Roger Varian
Emma Tully – Susan Corbett – Girsonfield Stud & Racing
Amy Vickers – Harry and Roger Charlton
Stud staff
Sabine Bouard – Juddmonte
Davina Burrows – Deerfield Farm
Bethan Byrne – Godolphin Management Co Ltd
Noel Challinor – Northmore Stud
Jack Conroy – Chasemore Farm
Matthew Darling – Ruth Pitman with Park Wood Stud
Bela Kristof – Blue Diamond Stud
Andrew Rawlin – Blue Diamond Stud
Tom Turner – Hazelwood Bloodstock Ltd
Zoe Young – Westfield Lighthouse Farm
Dedication
Angela Cheshire – Andrew Balding
David Crofts – Marcus Tregoning
Guest James "Jimmy" – Malcolm Bastard
Andy Hopkins – James Fanshawe
Andrew Laird – John Gosden Ltd
Patrick McConville – Hascombe & Valiant Stud Ltd
Chris Pattenden – Diana Grissell
Claire Ricks – Marco Botti
Fabrice Smeulders – Ian Williams
Kate Walton – Micky Hammond
Community Award
Lucy Charnock – Injured Jockeys Fund
Jo Foster – Racehorse Community Visits
Aimee Hockley-Righton – Racing Welfare
Gay Kelleway – For her work in support of Ukraine
Jessica Kelsall – Racing Welfare
Hilary Parsons – HEROS Charity
Dominique Tortice – Racing Home
Margo Walsh – Jockey Club
Tallulah Wilson – Women in Racing
Helen Wilson – Racing Welfare
---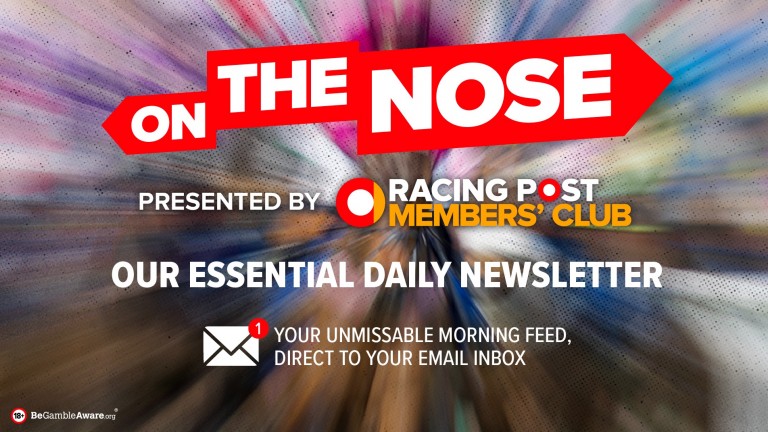 Sign up to receive On The Nose, our essential daily newsletter from the Racing Post. Your unmissable morning feed, straight to your inbox every morning.
---
PUBLISHED FOR FIRST TIME 18:00, NOVEMBER 29, 2022