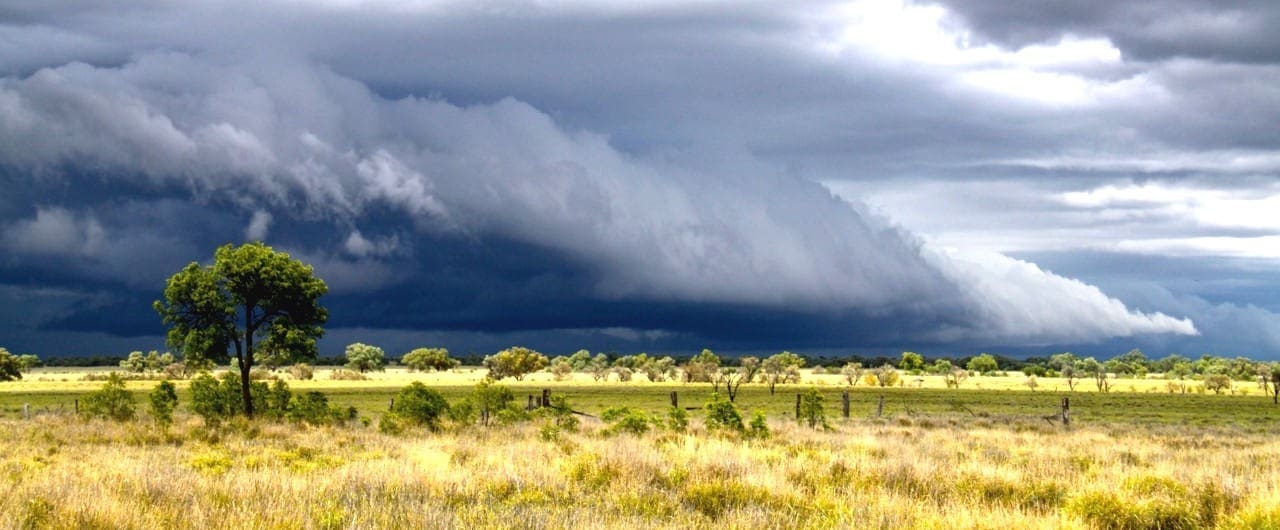 Australia's agriculture sector will be able to better understand and manage short-term climate risks, as well as build long-term resilience, following a $19 million investment focused on understanding climate variability through Agricultural Innovation Australia.
Agri-Climate Outlooks is the AIA's first major initiative in the climate space. It is a four-year program with the Bureau of Meteorology to enhance and improve seasonal forecasting services provided to the agricultural, fisheries and forestry industries.
Agri-Climate Outlooks will develop decision-specific digital forecasting tools and commodity-tailored products. The investment also supports improvements to Australia's dedicated weather forecast modeling system.
AIA is a non-profit public company established to coordinate joint investment and collaboration on cross-sectoral agricultural issues of national importance. It attracts investment from global public, private, non-profit and commercial entities to deliver agricultural innovation initiatives. Its members include Australia's 15 rural research and development corporations, covering the agriculture, fisheries and forestry industries.
The BOM estimated that the investment could generate up to $68 million annually in potential value for agriculture.
AIA facilitated cross-sector investment through a collaboration of ten of Australia's rural research and development corporations, including Meat & Livestock Australia, Australian Wool Innovation, AgriFutures Australia and others.
AIA chief executive Sam Brown said the collaboration was ground-breaking as the RDCs work together on a large-scale project with common goals to help farmers mitigate climate impacts on their businesses.
"Climate variability is proving to have a significant and devastating impact on agricultural and food production, as we have seen with recent floods, extreme weather events and subsequent food shortages and supply chain challenges," he said.
"Growers need the most reliable, accurate and timely seasonal forecast information to help them manage and adapt to climate change. This initiative will improve the relevance, reliability and usability of climate information in decision-making.
"AIA takes a holistic approach to agricultural innovation and delivers value to investors, including growers who invest in us through their RDCs."
BOM's director general for agriculture and water, Matthew Coulton, said the initiative would involve a deep commitment across the industry to identify the high-impact weather and climate decisions farmers make and then design appropriate products and services for to support these decisions.
"The investment will also help improve the accuracy of baseline forecasting, which will deliver benefits across the agricultural, fisheries and forestry industries now and into the future," he said.
BOM will manage five Agri-Climate Outlooks work streams, covering products, services, support and industry capacity building. Streams include:
Establishing a dedicated team of agroclimatic specialists to provide relevant information to support farmers in decision making.
Enhancing the skills and training of growers and their advisors to accurately interpret and use weather, climate and water products to inform agricultural decisions.
Development of easy-to-understand, decision-specific forecasting products delivered through appropriate digital channels.
Develop methods to overlay skills on Seasonal Outlook Bureau products and promote methods as best practices to other seasonal outlook service providers.
Improvements to seasonal forecasting in Australia, with improved multi-week to seasonal forecast accuracy. This will help ensure the future stability of the Australian agricultural sector and increase the potential scale of benefits delivered through Workstreams 1-4.
These flows would strategically leverage previous investments made by the DRCs and the Australian Government in improving climate and weather capabilities, including the Climate Services for Agriculture platform, the AIA said.